A & K Ranch Beefalo
Fullblood and Purebred Beefalo breeding stock.
The A & K Ranch is the farming side of the Splitlimb Ranch, in Raymondville, MO. A & K Ranch is located in the beautiful Ozark Mountains, in south central Missouri.
A & K Ranch is owned and operated by Andy and Kelly Dietsch. Andy and Kelly both enjoy working with animals and working in the great outdoors. They raise elk, Beefalo cattle, chickens, hogs (part of the year) and Flemish Giant rabbits. They also grow all their own vegetables in the summer, canning and freezing a variety of their produce. When they have excess, Kelly sells the vegetables at the local Farmer's Markets.
They use a variety of Beefalo bulls, including the use of AI and "Beefalo Foundation" bulls in their breeding program.
They have purchased "foundation bull" semen and other semen from various places. They currently have bloodlines in their herd from the following bulls: Payday, Cork Preacher Man, Geronimo, Rebel Commander and others. We have Fullblood and Purebred Beefalo Breeding stock ranging between 18.5% to 37.4% bison.
We are looking forward to the next few years. We are planning to expand our breeding program with AI (artificial insemination) and also with some hybrid Bison, which should be very exciting.
If you are interested, we can custom raise steers for you. If you have a preference on how they are fed, such as grain fed or grass fed, please contact us. We have the facilities to do both.
"Gabriel"

Is 37.5% Bison, (3/8 Bison).
He has bloodlines that go back to "Geronimo".
"Apostle Creed"

Fullblood Beefalo bull.37.5% bison
He is an AI bull. His sire is a bull named "Payday"
"Bootleg"

Purebred Beefalo bull.34.7% bison
He is an AI bull. His sire is a bull named "Rebel Commander". Blood line goes back to "Johnny Reb".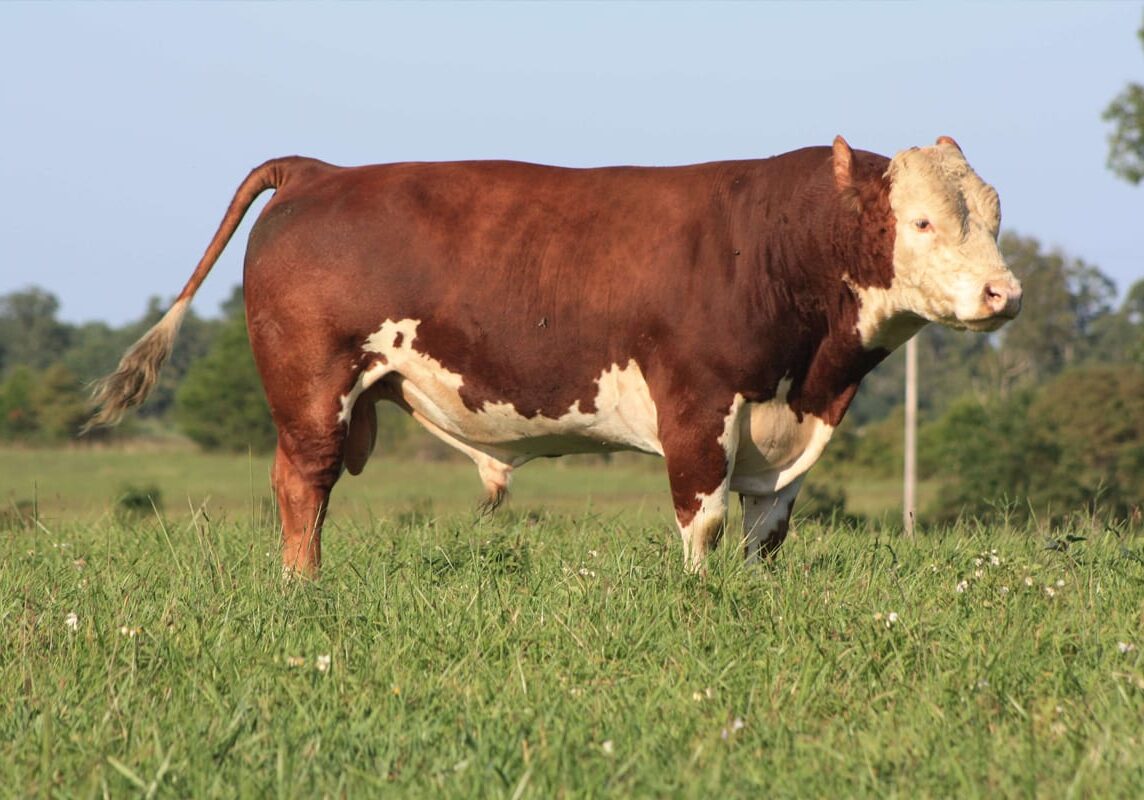 Raising and Selling
Beefalo Bulls, Cows, Heifers and Steers
A & K Ranch began raising Beefalo cattle in 2009. Their herd of Beefalo fluctuates between 50 & 100 head each year. They have a variety of bulls, cows, heifers and steers at any given time for sale. They breed two times a year. Andy first started raising Beefalo 25 years ago in New Jersey. He enjoyed working with them so much, he and his wife Kelly decided to start up a herd here in the Missouri Ozarks.
Things You Need To Know About Our Beefalo:
A & K Ranch have Fullblood and Purebred Beefalo breeding stock available, ranging from 18.5%  to 37.5%. We also have feeder and market steers, custom-raised steers and packaged meat available.

A & K Ranch usually have a higher number of animals for sale in the Spring and Fall.

Contact A & K Ranch a few months prior to these seasons so we can supply you with the best animals possible.